Why SEO is important?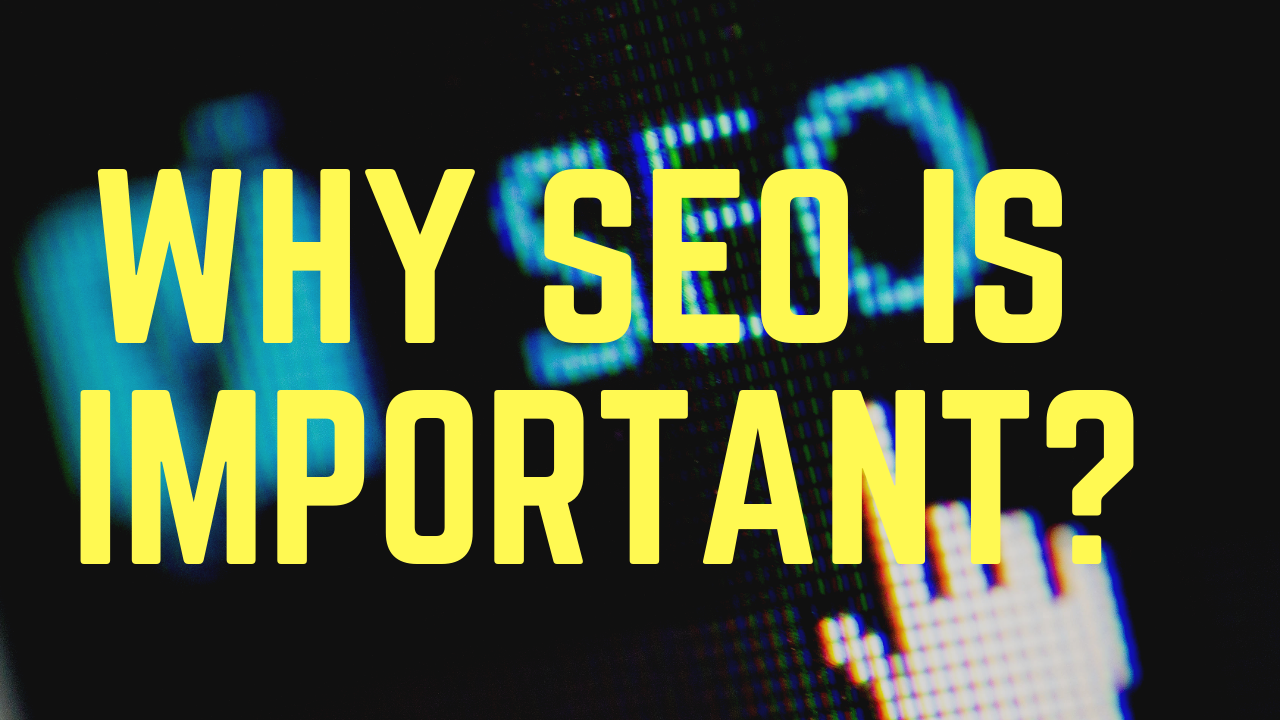 What is SEO?
Search engine optimization
or SEO in short, is a set of rules for optimizing you website for search engines and improve your search engine rankings.
It is a great way to increase the quality of your web site by making it user- friendly, faster and easier to navigate.
SEO can be considered as a complete framework since the whole process has a number of rules (or guidelines), a number of stages and a set of controls.
Why SEO is important?
In today's competitive market, SEO marketing is more important than ever.
Search engines serve millions of users per day looking for answers to their questions or for solutions to their problems.
If you have a web site, blog or online store, SEO can help your business grow and meet the business objectives.
Search engine optimization is important because:
The majority of search engines users are more likely to click on one of the top 5 suggestions in the results pages (SERPS). To take advantage of this and gain visitors to your web site or customers to your online store, your website needs to appear in one of the top positions.
SEO is not only about search engines but good SEO practices improve the user experience and usability of a web site.
Users trust search engines and having a presence in the top positions for the keywords the user is searching, increases the web site's trust.
SEO is good for the social promotion of your web site. People who find your web site by searching Google or Yahoo are more likely to promote it on Facebook, Twitter, or other social media channels.
SEO is important for the smooth running of a big web site. Web sites with more than one author can benefit from SEO in a direct and indirect way. Their direct benefit is increase in search engine traffic and their indirect benefit is having a common framework (checklists) to use before publishing content on the site.
SEO can put you ahead of the competition. If two web sites are selling the same thing, the search engine optimized web site is more likely to have more customers and make more sales.


translate :
Optimisasi mesin pencari atau SEO singkatnya, adalah seperangkat aturan untuk mengoptimalkan situs web Anda untuk mesin pencari dan meningkatkan peringkat mesin pencari Anda.
Ini adalah cara terbaik untuk meningkatkan kualitas situs web Anda dengan membuatnya ramah pengguna, lebih cepat dan lebih mudah dinavigasi.
SEO dapat dianggap sebagai kerangka kerja yang lengkap karena seluruh proses memiliki sejumlah aturan (atau pedoman), sejumlah tahapan dan satu set kontrol.
Di pasar yang kompetitif saat ini, pemasaran SEO lebih penting daripada sebelumnya.
Mesin pencari melayani jutaan pengguna per hari untuk mencari jawaban atas pertanyaan mereka atau solusi untuk masalah mereka.
Jika Anda memiliki situs web, blog atau toko online, SEO dapat membantu bisnis Anda tumbuh dan memenuhi tujuan bisnis.
Optimalisasi mesin pencari itu penting karena:
Mayoritas pengguna mesin pencari lebih cenderung mengklik salah satu dari 5 saran teratas di halaman hasil (SERPS). Untuk mengambil keuntungan dari ini dan mendapatkan pengunjung ke situs web Anda atau pelanggan ke toko online Anda, situs web Anda harus muncul di salah satu posisi teratas.
SEO tidak hanya tentang mesin pencari tetapi praktik SEO yang baik meningkatkan pengalaman pengguna dan kegunaan situs web.
Pengguna mempercayai mesin pencari dan memiliki posisi di posisi teratas untuk kata kunci yang dicari pengguna, meningkatkan kepercayaan situs web.
SEO bagus untuk promosi sosial situs web Anda. Orang-orang yang menemukan situs web Anda dengan mencari Google atau Yahoo cenderung mempromosikannya di Facebook, Twitter, atau saluran media sosial lainnya.
SEO penting untuk kelancaran situs web besar. Situs web dengan lebih dari satu penulis dapat mengambil manfaat dari SEO secara langsung dan tidak langsung. Manfaat langsung mereka adalah peningkatan lalu lintas mesin pencari dan manfaat tidak langsung mereka memiliki kerangka kerja umum (daftar periksa) untuk digunakan sebelum menerbitkan konten di situs.
SEO dapat menempatkan Anda di depan persaingan. Jika dua situs web menjual hal yang sama, mesin pencari situs web yang dioptimalkan cenderung memiliki lebih banyak pelanggan dan menghasilkan lebih banyak penjualan.